Earlier in the week I wrote some advice for those wanting to pitch bloggers by making your pitch a win/win/win one. Not only do you need to get something out of it but so should the readers of the blog and the blogger.
Today I want to flip this over a little and share some advice for bloggers who are on the receiving end of bad pitches from companies or individuals.
In the past – most of the bad email pitches that I received from companies tended to get immediately deleted. A few I'd angrily respond to – pointing out how one sided the pitch was – but in most cases I simply deleted them.
The problem with this is that it ignored quite a few opportunities to actually develop a relationship with the company pitching me. While their pitch was one sided, unrelational, greedy and perhaps even an attempt at manipulation – by not responding or by responding in anger I was effectively closing the door to further communication and opportunity to work together.
My Advice to Bloggers Getting Bad Pitches
Don't be afraid to push back a little when you're being pitched in a one sided way.
If you don't feel like a pitch is a win/win/win pitch don't just delete the email or reply with a quick 'not interested' – see it as an opportunity. It's an opportunity on two fronts:
1. to educate the person or company pitching you. Show them that you take this seriously, that you treat your blog as a business and that bloggers deserve to be respected. I think many times companies just don't think of us bloggers in this way and see social media as just something to get them free publicity. We need to take some ownership of fixing this and educate them.

I think it's also a little ironic that as bloggers and social media types we celebrate our 'relational' approach yet don't reach out and help to educate those who don't yet get it. Sure, when a company should know better I think it's fair enough for us to push back harder – but many companies are still finding their feet and need a little education on how to do things.

it's an opportunity for business and fruitful partnerships. If you don't respond at all or push back too aggressively you could be ending any chance of the relationship with the company progressing into win/win/win territory. But if you're clever enough you might just land yourself a sponsor, affiliate partnership or get some other fruitful interaction.
I generally try to reply with an email that:
attempts to show the 'pitcher' that I'd love to work with them
that sells my blog/community to them (pointing out readership stats, what our readers are like etc)
that shows I treat my blog like a business and am looking for partnership and win/win/win interactions
that suggests some ways we could move forward – I usually start out by pointing out some advertising and affiliate opportunities and share a few things we've done before that have delivered value to everyone
The reality is that not everyone will respond – some companies are just looking to manipulate the blogosphere and want free traffic/exposure – but you'll find in time that some companies will respond and that opportunities which benefit everyone will arise.
Post from: Blog Tips at ProBlogger.
Turn Annoying Pitches into Opportunities

Go to Source
So today is my 36th birthday…. and the 7th time it has fallen on Memorial Day…. I think.
I am flying home from Frank Kern's list control event in San Diego. What an amazing show he put on.
Sorry to be so brief. I am pretty beat
Plus I am sure a lot of you have better things to do on memorial day then read a blog.
I have a interesting video I want to post tomorrow afternoon about some revelations I had while here about the info marketing space in general.

Get a sneak peak at the all new ShoeMoney System
This Post Is From ShoeMoney's Internet Marketing Blog

Go to Source
My father is a physicist, and whenever and I had some tough physics problem in my homework I would come to him for help. There is one advice he would give me that I can still remember. He would say: "sketch out the problem and understand what is going on before you try to solve it."
The interesting thing is that this exercise will help you solve pretty much any problem in your life, be it a professional or a personal one.
Why? Because we almost never take the time to analyze and understand our problems before we try to solve them. We think we do, but we don't.
For example, we all go through some kind of financial problem sooner or later. In order to solve it, however, we just "think" about it, maybe before going to sleep, maybe on the commute to work, and then we take a decision. Some of us might talk with other people asking for their opinions, but that is it.
How many of us actually sit down with pen and paper (and a calculator in this case), sketch out the parts involved in the problem and analyze what is going before trying to find the best decision to take? I would guess not many.
Here is another example. Given that you read this blog I am pretty sure you want to make your blog or website popular. But have you ever sit down with pen and paper to sketch out what factors make a blog popular, how they interact together, what kind of strategies you can use in your own case and so on? Again I would guess the vast majority haven't done this.
And keep in mind that the sketching part is essential. When you draw and write things down you basically increase the processing power of your brain, because it becomes much easier to visually the elements involved, to understand how they are related, and to discover new aspects of the problem you hadn't considered forehand.
So remember, whenever you are trying to solve a tough problem, sit down with pen and paper and sketch the parts involved, trying to understand what is going on before you choose the right solution.
---
Original Post:
The Key to Solving Any Problem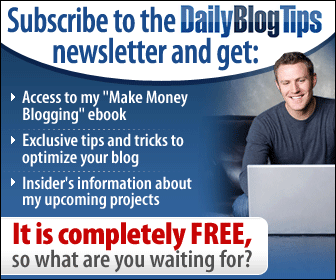 Generating inbound links to your website is an important factor in search engine optimization. But if you think any inbound link is just as valuable as another, you might want to check out the article at the top of our list this week, which goes to show that not all links are created equal in the eyes of search engines.
Author: Rand Fishkin of SEOmoz
After a brief overview of the history of the role of inbound links in search engine optimization, Rand provides a very helpful guide to understanding inbound links, offering handy illustrations to help explain his points.
Rand's article allows even those most inexperienced in the world of SEO understand what makes a link valuable (and what doesn't).
Marketing Takeaway: Don't be fooled — inbound links attribute varying levels of value to a website.
Author: Darren Rowse of Problogger
Thinking of pitching a blogger to help promote something you offer? Darren says the best way to get good results is to pitch something that is a win/win/win situation — for your company, the blogger and his/her readers. But how do you make sure you frame your pitch in a way that makes it a win/win/win?
Usually, says Darren, the major hurdle is making it a win for the blogger. To help get past this roadblock, he suggests a few specific 'wins' that can be used to entice the blogger, including offering to purchase advertising, proposing an affiliate deal, promising promotion on your end, or giving away your product.
Marketing Takeaway: Make your pitch an offer the blogger can't refuse. Make it a win/win/win!
Author: John Jantsch of Duct Tape Marketing
John's article recognizes the fact that running a business, while rewarding and fulfilling, can often be a challenging task, and oftentimes business owners find themselves losing sight of why they're doing it in the first place. In order to help business owners reconnect with the heart of their businesses, John recommends they ask themselves the following 5 questions:
Why are we doing this?
What are we here to give?
What do we want people to experience?
What are we supposed to learn from this?
Who could do this better?
Marketing Takeaway: When you feel like you're falling into a rut with your own business, take some time to step back and evaluate what you're doing and the reasons you're doing it.
Author: Eve Daniels on OPEN Forum
Can your business take advantage of location-based social media platforms? Eve Daniels thinks so. Engaging in the opportunities such platforms like Foursquare and Gowalla have to offer can do big things for your business, she says.
To help you understand, she explains what each of these platforms offer and how they can be beneficial from a business standpoint, emphasizing that savvy business owners are already taking advantage of them, so why can't you?
Marketing Takeaway: Location-based services are gaining in momentum and can be a valuable business tool.
Author: Kyle Lacy on Personal Branding Blog
It's a common proclamation among internet marketers that content is king. But is it? Kyle plays devil's advocate and wonders if content really is king when conversations also play a big role in the lives and activities of internet and social media users.
While Kyle admits that content and conversation are related in that remarkable content helps fuel conversations, he also raises the point that "customers are people first and buyers second." He points out that conversations lead to relationships, which ultimately leads to a successful company. What do you think — does content or conversation rule the internet?
Marketing Takeaway: Content creation is important, but are you also engaging your potential customers in stimulating conversations that lead to valuable relationships?
Search Engine Optimization Kit

Learn more about how you can optimize your site to rank higher in search engines so you get found by more qualified prospects.

Download our search engine optimization kit.
Connect with HubSpot:

Go to Source

Spotlight on Search Interview with Matt Evans of Monster.com
There simply is no substitute for well rounded experience over a period of time to give a search marketer perspective and the skills to handle a variety of problems. Add to that "sink or swim" SEO training and you have a guy like Matt Evans, SEO Manager at Monster.com. In this interview, Matt is generous with sharing his experiences working agency side and in-house, insights toward code SEO, the new Google design, social media, advice for marketers that want to enter the Search Engine Marketing field and how SEO is a lot like Rugby.
You've worked both on the agency side and now as an in-house SEO Manager for Monster.com. Can you share a bit about that journey and what are some of the big differences between working on the client side vs. agency? What do you like most about working in Search?
Previous to Monster I was with a search agency for 6 years. In those 6 years I saw both the organization and the industry grow tremendously despite the bubble burst of the early 2000s. At a time when friends were jumping from job to job it was very easy to stick around because I believed in the services we provided and the future of the search marketing industry. I believed whole-heartedly (and still do) that search is the best way to build an audience, connect with customers, and drive business online. I think the best part of working in Search is the vibrancy of the industry, the smart people, and the value that we can bring to our organizations.
One of the biggest differences in client side versus agency is being very involved in the software development life cycle. On the agency side of things you typically provide recommendations to clients, they take them off to their Product people or Engineers and most work happens behind the curtain. Being an in-house SEO means being involved in a project from concept to release – and all the "fun" in between. Sometimes it's fun, sometimes it's tedious, but it's all a very good learning experience. If I was ever to go back agency side it's the type of experience which would give me a huge advantage in dealing with clients.
Another major difference between agency and in-house is the feeling of ownership you have over your site/s. Because you're completely invested in one site, you feel so much more accomplished when SEO enhancements are released.
What in your past work and education experience best prepared you for your journey as a Search Engine Marketer? What advice do you have for budding SEMs to make themselves more valuable and empowered to motivate change?
My initial year or so at the agency was by far the best experience in terms of preparing me for the diverse journey as an SEM. In 2000-2001 SEM was still the wild, wild west. For some perspective, we were still submitting pages to Lycos and HotBot, doorway pages were a legitimate and successful tactic, and GoTo.com was the only paid search engine of note. The company was still small and resources were non-existent, so account managers did EVERYTHING for their clients – from keyword research, to copywriting, to directory submissions, to project management. You learned real quick that you needed to focus your energy on the tasks that were going to get you results fast. Getting results fast was even more important back then because your clients were less likely to understand the nature of search, the fluctuations, and how long it takes for content to be indexed and ranked. As a result, much of our time was spent educating the client, which forced me to learn on the fly.
I would urge budding SEMs to think less about tactics and think more about strategies. The tactics will flow from those strategies naturally and you'll have a much easier time selling executives a strategy rather than trying to explain to them why 301 redirects, XML sitemaps, and verification meta tags are necessary. They don't care! The strategy should take into account how search traffic will drive bottom line results, because that's what they care about. It's also essential for SEMs to understand the value of a search referral to their business. For instance, at Monster we measure the value of organic referrals by equating them to the cost savings driving the equivalent qualified traffic through paid search or online media buys.
Ultimately, SEMs should be trying to get away from the perception that we're one trick ponies. Aim to create a perception in your organization that you're a well-rounded business person rather than an niche expert in the "dark arts of SEO." Understand the parts of the business that intersect with search – PR, offline marketing, usability, etc. Too many times SEO experts are pigeonholed and viewed as only a small part of the business when many time the impact they can have on a business is much greater than any other person in the organization. Just ask the businesses who have had their site banned from Google to understand how important SEMs are!
What tips do you have for reporting SEO performance within an organization? What KPIs do you pay attention to? What overall performance goals are most important? Any tips on reporting that agencies give their clients?
The key to reporting in an organization is to provide tiered reporting based on your audience. The reporting that me and my SEO team review is far more detailed than the dashboard that the SVPs see. Also, we provide more specific reporting for our ecommerce team, Content team, and Product Managers. It's important to get feedback from all these groups too so that you're providing data that is interesting and actionable and you're not wasting your time reporting on useless data.
At Monster the KPIs we pay attention to around SEO are pretty typical: visits, UVs, page views per visit, time on site, referrals by engine, and referrals by keyword phrase. The SEO team is mainly measured on the amount of overall traffic we drive, however, in order to prove our traffic is valuable and targeted we also track the number of job searches, job views, applies, new accounts, and new resume uploads that result from SEO traffic.
Agencies need to focus less on month to month comparisons and look at year over year. Seasonality is usually a large factor in search trends, so comparing MoM trends provides little insight into actual performance. For Monster, January is our biggest month for search traffic due to New Year's resolutions to find a new job. December tends to be one of our lowest months due to the holidays. Comparing December to January may look great in the chart, but to get a real understanding on SEO success you need to look at year over year most of the time.
How important is ongoing & proactive SEO vs triage? What do you think companies should be paying attention to on an ongoing basis to achieve, maintain and improve their SEO performance?
I need to balance between both triage and proactive strategic planning due to the speed at which the industry changes and the size of a company like Monster. Try as I might to be aware of all changes that happen to the site in a given release, it's just not humanly possible to know everything. Also, since our site is so large it takes a while to figure out how search engine algorithm changes affect us. Much of my time is spent understanding how these changes might have affected our SEO performance. Monster is a global organization and has many, many priorities and a very competitive development roadmap. As a result I need to also be proactive and be thinking about what we need to launch 6-12 months down the line in order to hit our goals. It makes it busy, but very interesting.
Companies need to leverage the webmaster tools offered by Google, Yahoo, and Bing in order to maintain and improve their SEO performance. Beyond SEO, these tools give a company valuable information about how your site performs for users (which includes search engine spiders). Google especially has been adding a lot of great tools to their console to improve SEO performance and we've been trying to spread the word throughout our organization about the kinds of information that can be mined. As a result we have Product Managers in all the countries reaching out to the SEO team with problems they've found and it really creates a great sense of teamwork.
There's some debate about the future interplay between code level SEO, structured data and sitemaps versus page content and social media. How do you see SEO evolving technically in the next 2-3 years?
Ultimately, because links are still so important to search engine algorithms I think that content and social media will continue to be king when it comes to SEO. Great content will always lead to more links and social is just the latest channel to distribute those links. However, I believe the number of technical levers search engines will provide to SEOs in order to improve and tweak how their site appears in search results will continue to grow. I think search engines need all the help they can get in crawling, indexing, and presenting the best results to searchers and giving more control to webmasters is one way to go about it. I predict we'll see many more announcements from the engines supporting new technical innovations like we've seen in the past with canonical tags, XML sitemaps, rel="nofollow", and RDFa tags.
What are your thoughts on the new third column Google design? Do you see any SEO opportunities that weren't there before? Are you planning on or doing anything differently? What are your top 3 signals of SEO influence?
As a power searcher I don't find the third column design nearly as offensive as some users do. I see it as redundant navigation that's aimed at luring the average searcher into exploring Google's different engines before going back up to the search box and modifying their query, which they tend to do. I've found it useful when I'm trying to understand what type of content exist out there on a given topic.
I wouldn't say there are new opportunities, but I think the opportunities that have always been there are magnified. If blended search results didn't convince you that a universal search strategy is important, the new left hand navigation should.
There are new plans to change our strategy. We're already on a path to improve our PR SEO and our Social Media presence to correspond with the emphasis the engines have put on real time search. We've built out a strong team in those areas and the SEO team regularly partners with them on initiatives.
What SEO (and/or PPC) tools would you recommend to an in-house marketer that wears a SEO hat among others? Do you have any SEO project management tools that you like?
They absolutely need to use Google Webmaster Tools if nothing at all. The data provided is just too valuable. I also am a big fan of the SEO Book toolbar for Firefox. It's a great tool for a quick snapshot of what's going on with a page.
What resources do you use to stay current? (Blogs, conferences, newsletters, books) What role do direct observation, testing and networking play for you in staying current?
I find Search Engine Land's SearchCap newsletter the best source of news for the industry. It compiles all the best blogs and forum threads in one daily email. As for books, Search Engine Marketing, Inc. is my bible.  It sits on my bookshelf and I pull it down from time to time to refresh my memory on certain topics. The forecasting/modeling information is invaluable for those SEOs who are continuously asked to quantify the opportunity of an enhancement or new content.
If you were to compare SEO to a sport, which would you pick and why?
There is no question on this one – Rugby. I've played many team sports in my life – baseball, soccer, basketball, dodge ball – but none of them comes close to the ultimate team sport of Rugby. I played for 4 years in college and 5 years after and you learn pretty quickly that a team's success is completely dependent on execution by all 15 players on the pitch (that's a field for the uninitiated!). The backs can't score tries if they don't receive the ball from the scrum half, and the scrum half can distribute the ball unless the forwards ruck and secure the ball.
Everyone depends on each other to do their job. SEO is much the same way. The SEO can't drive traffic to the site if the UX folks don't design the architecture of the site right, or if the developers don't code the page correctly, or the copywriters don't use the proper keyword phrases in the copy. You are dependent on others within your organization to execute properly, and with a large, global organization like Monster, this is what makes the job difficult. It's also what makes projects that much sweeter when we are successful!
Thanks Matt!
Matt Evans is SEO Manager for Monster.com, the premier global employment solution for job seekers with a presence in over 50 countries.
---

Gain a competitive advantage by subscribing to the
TopRank® Online Marketing Newsletter.
© Online Marketing Blog, 2010. |
Monster SEO: Interview with Matt Evans of Monster.com | http://www.toprankblog.com

Go to Source
Posted by Sam Crocker
Hi there Mozzers! My name is Sam Crocker and I work for Distilled. This is my first post here at SEOmoz and I am looking forward to your feedback!
Background
My mother used to scold me for misusing my toys, playing with my food and for having a bit too much energy. She was well within her rights, as I was a bit of a handful, but at the moment one particular phrase really sticks out in my mind
"Is that what that was made for Sam? Use it the right way, please."
Whether I was riding down the stairs in a sleeping bag, having sword fights with paper towel tubes with my sister, or using my skateboard as a street luge- I've always been big on using things for purposes other than their intended design. It should be no surprise that I do the same with some of the fancy and powerful tools upon which we have become quite dependent in the SEO world. Much like when I was little, it seems like by using things the "wrong way" there's scope to have a bit more fun and to discover some new and different ways of accomplishing the same goals.

Me As a Little Guy. Snow Scraper = Renegade Fighting Stick?
I spoke about my most recent adventures in using things the wrong way at SMX Advanced London. I don't think too many people who came to the keyphrase research session expecting to hear about how a scraper like Mozenda could be used to save all sorts of time and effort and generate new keyphrase ideas. You may want to have a quick read through that before watching the screencast.*
It's also important to point out that Mozenda is best used as a discover tool in the instance I provide here. If this method were a perfect solution to keyword research you could very easily build a tool that does it better. The beauty of Mozenda, however, is that it can be just about any tool you want. If you need to generate brand new content around a subject area you know nothing about, you can use it to explore tags on delicious or another social media platform.
Given a great deal of interest in this technique that I received from attendees at the presentation and in the twittersphere I decided it was worth providing a full walkthrough to cover some of the nuances I wasn't able to cover in a 12 minute presentation and to share with the folks who weren't able to attend the conference.
*It's worth noting that for the sake of consistency I used the same Google Suggest tool in the video as I used for my initial research and discussed at SMX London. Since then Rob Milard built his own keyphrase expander tool based on this work and it is considerably more versatile than the original tool (you can search Google.com or Google.co.uk and export the file as a CSV). The output of this version isn't in XML and provides the "search volume" data missing from the first tool. So congratulations and a BIG thank you to Rob from me and the search community in general!
Next Steps
The above screencast is an introduction of a technique we have been experimenting with to broaden the keyphrases targeted on a site (particularly, it can be used to increase the number of longtail keyphrases and provide insights into terminology you may not be targeting in your current list of keyphrases). This can be particularly useful if you work for an agency dealing with clients from a number of different sectors. For the sake of demonstration I have only input 7 terms into the Google Suggest tool in an effort to pull out a workable dataset for the screencast and for my presentation but Mozenda is a pretty powerful tool, so there's really nothing stopping you from using more keyphrases. As a matter of courtesy, however, I would suggest setting up some delays when running any large scraping task to prevent overwhelming servers or hogging bandwidth. For more information on this, please have a read through Rich Baxter's latest piece on indexation.
One of the questions I was asked (by a number of people) was "what next?" As in: "what on earth am I going to do with these extra 10,000 keyphrases?" And although this presentation was intended as a proof of concept, I don't want anyone to think we are trying to keep anything secret here so here are a few ideas about what you might consider doing next.
Option 1: Ask For Help!
For the people who find themselves thinking "I'm not really sure what to do with this data" I would suggest enlisting the help of a numbers guy or gal (Excel Wizards or other nerdy warriors). Odds are if you find looking at this sort of data daunting, you're going to need their help making sense of the numbers later anyways.
Option 2: Outsource
The second option, for those of who know exactly what you want to do with this data, but don't have the time to go through it all, I strongly suggest enlisting the help of cheap labour. Either find yourself an intern or make use of Amazon's Mechanical Turks to find someone who can accomplish just what you need. The nice thing about services like this is that it's a 24/7 workforce and you can get a feel for how helpful someone will be fairly quickly and painlessly.
Option 3: Jump Right In
Finally, the third option for those of you with some Excel skillz and a bit of time. There will definitely still be some manual work to be done and some weeding through for terms that are not at all relevant, the suggestions where you usually say aloud "no, Google I did NOT mean…" will clearly need to go.
The best use of this data will be the general themes or "common words" that you can quite easily sort through or filter for using Excel and that you may have been to oblivious to prior to starting.
Feel Free to Sing Along if You Know The Words! (image via: Kottke)
Step 1: Remove all duplicates. In this example there were no duplicates created though I can only assume that with 10,000 keyphrases run through the tool there will be some duplicate output.
Step 2: Remove URL suggestions. I know we like to think otherwise, but if the user was searching for "gleeepisodes.net" they probably aren't interested in TV listings from your site. It would also be a fairly cheeky move to try to optimise a page about someone else's website.
Step 3: Remember your target audience. If you only operate in the UK "Glee schedule Canada" and "Glee schedule Fox" can probably be eliminated as well. Now would be a good time to eliminate any truly irrelevant entries as well (e.g. "Gleevec" – although some of your viewers may have leukemia this probably is not what most visitors to your site are looking for).
Step 4: With the remaining terms and phrases run them through the usual sense checking routines. This is a good time to check global/local search volume for these terms and look at some of the competitiveness metrics as well. Search volume will probably be quite high for most of these terms (at least enough for Google to think someone might be looking for them regularly), though competitiveness probably will be too, so choose wisely.
Identifying the patterns at this stage will be essential to the value of the research you are conducting. You can try to filter for common phrases or suggestions at this stage and if, as in this example you realise "rumors" is a relevant term you've not targeted anywhere on the site, it is high time you consider adding content targeting this area for all of the television shows on the site.
Last Step: Come up with a sensible strategy to attack all this new content. Look at these terms as jumping off points for new content, new blog posts, and new ways of talking about this and other related products/services/subjects on the site.
Conclusions
A lot can be learned through this sort of exercise. In addition to finding some new high volume search terms, it may help you identify trends in search for which you have not been competing and have implications across the whole site rather than on one page. For example, maybe you didn't think about "spoilers" or "rumors." For a site dedicated to television programmes this sort of terminology will likely be valuable for a number of other shows as well!
The moral of the story? If you build it they will come.
Sometimes it is worth developing your own tool to make use of existing technology. Whilst I still feel Mozenda is the right tool for the job for handling larger datasets, the tool Rob built is a perfect example of both how a little creativity and building on other's ideas can lead to benefit for everyone. Rob's tool effectively rendered my Mozenda workaround unnecessary for most small to medium sites, and that's awesome.

Image via: Motivated Photos
A final word of warning: I'm not suggesting that you replace all other keyphrase research with this idea. This technique is best utilised either during creation of a site about an area you know very little about (it's rare, but it happens), or when you've run out of ideas and tried some of the more conventional approaches. It's all about thinking outside of the box and trying new things to save you time. Onpage optimisation, linkbuilding and more traditional keyphrase research needs to be done but sometimes the best results come from trying something a bit experimental and using things for purposes other than that which they were designed.
If you have any questions, comments or concerns feel free to shame me publicly either in the below section or on Twitter.

Go to Source
Google owned Ad network Doubleclick has posted a list of the 1000 most-visited sites on the web. If anyone can post such a list, it would be Doubleclick since measuring traffic for advertiser clients is one of the things they do. Doubleclick decided to leave out Google from the list, probably because Google owns them and didn't want to show any bias. If Google was included on the list, they would be number one. As it stand, the Web's most-visited site is Facebook, with 540 million unique visitors and a mind blowing 570 BILLION page views per month.
While Google has more unique visitors than Facebook, it can't match Facebook's page view numbers. Now I know why Facebook is able to sell ads as low as 25 cent CPM. They have so much inventory they don't know what to do with it. It's also interesting to note the number of Top 1000 that don't accept advertising. It just goes to show that advertising isn't always the best business model for a site. Let's face it, unless you have the traffic of Facebook, it's pretty hard to make money at 25 cent CPM.
The biggest blog on the list is the Huffington Post with 12 million unique visitors and 370 million page views per month. I feel very small now. See the full list here.
Discover the SECRETS I've Learned to go from zero a month to over $40,000 a month from blogging. Download Make Money Online with John Chow dot Com for FREE!

Go to Source
Let's be ultra-honest here; most blogs are boring as heck. They look like any other blog, their content is like any other blog – and they are as forgettable as any other blog.
Great blogs stand out because they have unique brands behind them ! There's only one Gary Vaynerchuk, one Chris Brogan and one … YOU!
Blogging in an overcrowded world means to you have to move beyond the crowd. Be a brand that's so ridiculously unique that it attracts people like an iPad launch.
Buckle up, clear your mind and inhale the following tips that will make your blog stand out!
Write like no one else! Forget about copying other blogs; that's not cool in this life and it won't be in the next one. Be uber-creative with the way you blog: invent word combos, play with the grammar, use epic words (heaven, oblivion) or write in third person. Anything goes.
Be a little "too". Gary V is too loud, iJustine is too silly and Perez Hilton is too brash. What can you do that's a little bit "too"?
Try out new stuff. I constantly come up with strange blog concepts and pages. Some of them work, some don't. It doesn't matter, my readers like what I'm doing and they want to see more of it. By trying out new stuff you'll find out what works and you'll excite your readers along the process.
Have a kick-ass logo. I almost love my logo more than my mother. Every cool brand on this planet has a logo – it's their essence compressed into the form of symbol. A remarkable logo sets you worlds apart from your competitors.
Put your face out there. I swear to heaven, too many blogger hide behind their banner. Dang it, show us your face! Use it for your Twitter profile, your avatar pic and grace your Facebook fan page with it. This will establish an emotional connection between you and your reader, and that's what we all want, right?
Never compromise. This one should be the 11th commandment: Find your style, and sharpen it like a battle sword. Strange word choice? Make it stranger! Tendency to mention food in your post? Food 'em up! Like cussing? Be a cussionator! Seriously, censoring is for the average, only remarkable blogger stay true to themselves!
Change the status quo. Almost every blogger uses lists. Almost every blogger makes interviews. Well, you are not any blogger! Maybe you should do an interview, where you challenge your candidates. Maybe you should use oversized pics to boost your blog post design. Whatever everyone else is doing is already done, so it's part of the establishment. Look at what they do and then do the opposite!
You know what's worse than being hated? Being ignored. It's the kiss of death in the blogosphere. But by flavoring your awesome blog with your unique personality, you'll dramatically stand out from the crowd and burn your personal brand into our global consciousness!
What are YOU doing to make your personal brand (and your blog) stand out??
Mars Dorian is in love with blogging and personal branding. You can find him at marsdorian.com Inhale his RSS feed today. Want to guest post on HowToMakeMyBlog? See more info here.
See more:
My name is Marko Saric and I help bloggers succeed. Subscribe to the RSS feed to join thousands of bloggers and get all my blogging tips for FREE!

Go to Source
by Stone Reuning
A hot topic of late in the SEO forums centers on what's been dubbed Google's "Mayday" update…we explained in our blog previously that many site owners were experiencing dramatic drops in their long-tail keyword (phrases over 3 words) rankings. Now Google has confirmed the "Mayday" update with Matt Cutts saying at Google I/O that "this is an algorithmic change in Google, looking for higher quality sites to surface for long tail queries. It went through vigorous testing and isn't going to be rolled back."
Each year, Google changes its algorithm anywhere from 350 to 500 times (2009) which is why many SEO companies recommend you not get too focused on specific ranking factors, as this puts you at the mercy of these types of tweaks.
Every so often though, Google makes a big enough change in its algorithm that it demands attention.
In regard to the Mayday change, Vanessa Fox at Search Engine Land reported Cutts's comments on the specifics of the change. He stated that it was a rankings change, not a crawling or indexing one. This seems to imply that sites seeing less traffic are still getting their pages indexed but are not ranking as high as they were before. Google's changes seem to only be affecting "long-tail" traffic stemming from the longer search terms that relatively few people enter. (But when you add up the effect of those searches for a given site, it could mean a lot, especially since long-tail searches may convert at a higher rate.)
The algorithm change also seems to be affecting very large sites with "item" pages, like an ecommerce site. These pages generally don't have many links to them and are buried deep within a site. They also may not have substantial amounts of unique content on them.
These observations and admissions regarding the Mayday update confirm one thing for sure – it's certainly beneficial to create unique product descriptions for items you sell on your site if you're an ecommerce provider. Simply using a manufacturer's generic description could be causing you to lose traffic to your product pages. And whether or not you're selling products, make sure that your content is first relevant and then comprehensively addresses the search terms you're expecting to rank for–a good idea whether or not you've been impacted by Google's Mayday Update!
Be sure and visit our small business news site.

Go to Source
A guest post by Jodi Friedman from MCP Actions.
Do you have contests on your blog? Do you ever wonder why so many blogs are doing contests now? One of the reasons is that, when done right, they are a win-win scenario. You can increase your traffic and readership, create excitement, and help promote companies and products.
If you are new to contests, you may be lost and wondering how to get started. Having run very successful giveaways for both national companies and smaller businesses on the MCP Actions photography blog, I have learned skills to make them even more effective. You can see some of my past blog contests and winners announced here.
Before running a contest, work on building your blog traffic and your presence ion social networking sites like Twitter and Facebook. While there is no magic number, you want confidence that you will get entries, making it worthwhile for you and the sponsor.
Next, you need to find companies that want to give away products or services. After doing contests for a while, companies find you. But to start, you may want to try the following:
Contact your advertisers – this is a great opportunity for more exposure than a simple banner.
If you have affiliate ads on your blog, contact these companies. Again it is a great way to get them more exposure.
Have a button on your website or blog that leads to a page explaining the benefits of donating prizes for a contest. You can see one in the right column of my blog.
Make a list of items you feel your readers would like to win. For example, since I run a photography blog, prizes I look for range from lenses for SLR cameras, to Photoshop products, to camera bags, to marketing materials for photographers.

Once you identify these items, contact the company via email or even phone, and explain what you are hoping they will donate and what you will give in return.
Clearly show your web statistics, using a tool like Google analytics.
Explain how the contest will be conducted, links you will provide to their site and any advertising you will include.
Describe how you plan to publicize the contest.
If they agree to donate prizes, make sure to keep them posted during the contest. They may end up sending traffic your way too.
Send a thank you note when the give-away concludes.

Use your own products for a give-away – if you sell a product, chances are your audience wants to win it. So make sure to give them occasional opportunities to win.
Once you have prizes, you need to organize the contest. How? What? When? Where?
Where to host?

Blog – My contests work best directly on my blog, using the comment section for entries.
For short length contests, Facebook and Twitter are also great venues.
Forums – if you have a forum, this is an excellent place for holding contests. But remember, not everyone will be able to see it. It can be a great way to get people to join the forum if you publicize it well at other venues.
Mailing list/Newsletter – you can utilize your newsletter for contests, though where to have people enter can be trickier.

When to have the contest? How long should the contest last?

When to start and end a contest: there is no magic to this. So much depends on your traffic.
I like to start contests on my peek volume days, Tuesday and Wednesday. And I usually end them on a Sunday, which is my lowest traffic day. I often take Saturday and Sunday off from blogging, so this is a "free" space on my blog. Plus it gets people coming to check when they might not otherwise.
I occasionally have vendors ask if they can do a 1-day contest, which I will allow. The perk to a one day contest is people feel they need to participate right then. Also, no other posts cover the contest up on my blog. This format works great on Facebook and Twitter as well.
I shy away from 2-day contests, since they would begin and end in prime time on my blog. I have not found a reason to end at a time of high traffic since these posts are often not filled with content.
Again, this is what works for me. You may find something completely different works well for you.

How people will enter?

Darren wrote an article about competitions and said that keeping it simple is most important. And I agree with this, especially on the entry side of things.
On my blog, I ask a simple, yet meaningful question (or sometimes a few). To enter, people answer the question(s) and add your entry to the comment section.
Of course if you want to have a photo contest, for example, then you need clear instructions on where to upload photos to, etc.
Consider offering additional entries for spreading the word, joining your Facebook Page or following you on Twitter.

How can you publicize the contest? Of course there are dozens of ways to get the word out. Assuming it is a blog contest, I usually do the following:

Make sure to link to the company providing the prize(s). Remember, you need to add value for the sponsor.
Post to Twitter.
Post to Facebook.
Post to any other social media networks you use.
Give extra entries to others that post to social networking sites.
For my biggest contests, I will send out a newsletter, but I reserve that for just a few times a year at most.
Thousands a day read my blog so many see the contest just by their regular visits or RSS.
Ask the person donating the prizes can also send out a post or tweet and Facebook about it.

When will the contest winner(s) be announced?

Make sure to let your audience know where and when you will announce the winner(s).
You can announce winners in a blog post, or to get people on your social networking sites, consider occasionally announcing winners on Twitter of Facebook.
Announcements can be short or you can use them as an opportunity to talk more about the products and company that sponsored the give-away.

How will you pick the winners?

In picking the winner, you can choose based on content, voting or random draw (and possibly other ways but these are the ones I have used).
For content, this could be picking the "best" photo or the "favorite" comment. This is subjective and sometimes can lead to frustration. But I see this done a lot on blogs.
Voting: On the rare occasion that I do a photo contest, I usually narrow down to the 10-15 best entries (in my opinion). Then I open it up for voting. The perk to this type of contest is contestants help spread the word for you. They tell friends, family and social networking contacts to come vote. This can be very viral.
Then there is luck… Picking based on random drawing. Most of my contests are this type. I use either a random picker (like random.org) or I have my kids pick X amount of numbers between 1 and the end number of the contest. This gets my children involved and makes things more personal. For huge prizes, like camera lenses and such, I tend to use the online picker so I can show the results in a screen shot.
This post was an overview on running contests. While it is not a full e-book on how to run contests, I hope you picked up some useful information. Please share what works for you in the comments and expand on ideas explained here too.
This post was written by Jodi Friedman, who runs a successful Photography and Photoshop Blog. Jodi is the popular creator of Photoshop actions and Online Group Photoshop Trainings for Photographers. MCP Actions provides great products and resources for both hobbyist and professional photographers who want to improve their post processing and take their photography to the next level. If you are serious about the quality of your images or your photography business, visit MCP Actions.
You can also find Jodi on Facebook, Twitter, and through her RSS Feed.
Post from: Blog Tips at ProBlogger.
The Win – Win Scenario: Holding Successful Blog Contests

Go to Source